Pull-Pull Mad Stab
Edit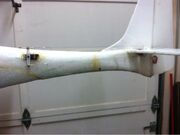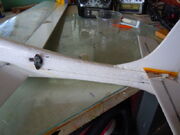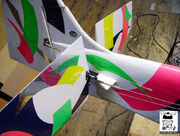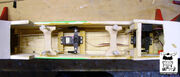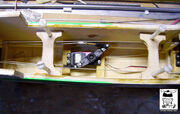 There are several ways to do a pull-pull Mad stab; but why not emulate the guy that started it all: Benoit Paysant-Le Roux (AKA BPLR).
Take a look at the photos to see how the master set up his Madslide. Benoit used standard pull-pull hardware... commonly used in large motorized aerobatic planes. You can learn more about the Madslide at the Jivaro Models website.
For an ultralight build (sub 20oz): A Du-Bro Micro Pull-Pull System (part number #846) works quite well with an external tailboom mounting of the elevator servo.
There are other variations of the pull-pull Mad stab with make use of pulleys and/or gear/chain .
Ad blocker interference detected!
Wikia is a free-to-use site that makes money from advertising. We have a modified experience for viewers using ad blockers

Wikia is not accessible if you've made further modifications. Remove the custom ad blocker rule(s) and the page will load as expected.